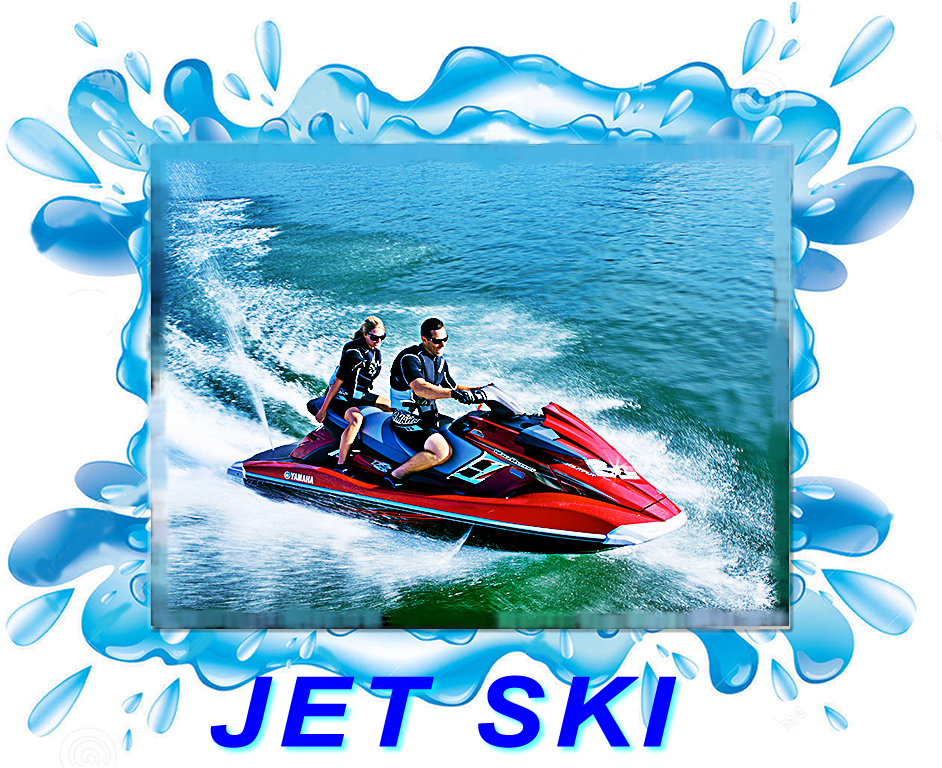 Discover the beautiful Costa Blanca on one of these guided Jet Ski Excursions accompanied by qualified professional monitor.
Beautiful beaches and coves with crystal clear waters, just waiting to be explored.  Plus, you don't need a licence when on a guided excursion! What are you waiting for?
These excursions are something you can enjoy with your partner, family or with a group of friends driving your own jet ski.
The excursions operate all your round and the installations have changing rooms and showers.  There is also the option to combine the Jet Ski excursion with a buggy excursion.
What you need to bring:  In summer swim wear, sun screen, water,  towel and water shoes are recomended.  In the winter: swimwear, towel and water shoes.
What is included:  Sports Instructor /Guide , Accident insurance and Civil Liability Insurance, Life Jackets.  In cold weather wetsuits are also included. Jet Skis are current model YAMAHA Jet Skis.  All excursions depart for the sports port Portosenso in Altea.
Fun & Quads Benidorm.   Address:- Avenida Dr Severo Ochoa, 03503 Benidorm Alicante España.
Reservations must be made a least 7 days in advance.
No boating licence is required and you are accompanied by a sports instructor/Guide.
As from 16 years of age with parental authorisation.
Passport required.
It is obligaatory to use the life jacket provided.
The jet skis dispose of an emergency cut off switch which will be fastened to the driver
IMPORTANT:  Print out your ticket from the screen or from the e-mail which will be sent to your account. You will need to present this on the day of the excursion.